If you want a layout like this, please visit: Electric Fuzzy
Or email B.Ambie at digitalturtle101@gmail.com
Thanks, and please do not take this layout by viewing source.

Music:

Monday, July 31, 2006

[Time: 16:27]
[Listening 2: Christina Aguilera "What A Girl Wants"]
[Eating/Drinking: Water]
[Wearing: SunDress]
[itinerary: Sit on my Butt]
Hey ya'll I'm so bored today!! But luckily my homie-g Eire is online so we r chatting away. Hmm, Im lookng for more directories and ppl who will link me so I can traffic more hits! And I was hoping to work on my pixel art 2day, but my dad's Photoshop isn't working for me! So I will put that off another day! O well, and now lets see... I'm doing nothing. I hope that I can go do stuff with me amigas soon!!! I want 2 go see John Tucker Must Die, or some movay. Eire will be back next week already!! LUV U GURLIE! Then we will HAVE 2 get together. yay! lol. So ttyl I wish I had some pix 2 post, I will tomorrow PROMISE!!!!!!!!!!!!!!!!!!! Moms batts r finally charged so I can! :D Much love!
Posted at
3:31 PM
|


Sunday, July 30, 2006

Hey ya'll I just finished updating some stuff on my template (toybox, links, pixels) so make sure you check it out if you haven't already. Ahhhgh, my pixels suck!! I'm working on it though! yep, I'm sort of in a pixel rut, I dont know what to pixel. But no worries. I got a chance to talk to Eire, I haven't at all since she's been in CA, so I'll have 2 send her a letter. Maybe, it will probably end up getting there the day she leaves, or after. It takes like 5 days. And she's coming back August 7th. But yeah. Hmmm, I am pretty bored. Not doing anything here. We still haven't painted lol, so HOPEFULLY we will this week!! I hope so, but yeah, have fun looking around, sorry I'm being so boring! Maybe will have more energy to post tomorrow! Luv!!
Posted at 10:17 PM |

Friday, July 21, 2006
Just some Stuff...

Hey ya'll, well there actually isn't much to post about, I've just been pretty lazy last few days. And I've been trying out lots of different templates too. I don't know what I think about this one, its ok I guess. But we'll see how it works out.


I think next week we might finally paint, although, I know ur prolly tired of me saying that every single week. But I really have my fingers crossed, and maybe my sisters will be good and clean up so it will be easier 4 my dada. Gurr I really want to go shopping. Here are the things I wanna buy:

1. 1 shoes
2. 1 shirt
3. 1 jeans
4. 1 Sweater
5. A digital camera

Dad says maybe one of these days we'll go to the pawn shop and find a camera, cuz I was online looking at some and reading reviews, and one lady said she found a really nice one there, and mom's boss got one there 2. =D so here's 2 hoping!!!

Posted at 11:31 AM |

Monday, July 17, 2006
New Camera?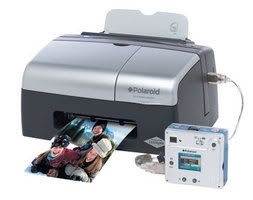 Hmm, I really wanna buy this new camera I found at circuit city, it's not that great, but it will get the job done, and it comes with a printer, total coming out to $69.99 cuz it has all these rebates and stuff. I'm gonna need to buy a memory card coz it only holds like NINE PICTURES! But since it's all so cheap I don't mind about investing in some accessories, plus the printing paper and ink isn't so expensive if you look in the right places. I found a kodak printing paper and cartridge for under $20. Plus I don't think I will be printing them too much. But I really want it cuz I want my own stuff to go with my laptop, and this camera works as a web camera 2! So I can do video calls on our pc and my laptop! hehe. Well camp was fun, and Colleen's bday party was really cool 2!(it was a pool party)


Posted at 1:09 PM |

Tuesday, July 11, 2006
Camp stuff etc..

K, today was my.... 2nd day at camp, it's pretty cool, none of my friends r there, but half the class is from my school, some are in my grade some are going to highschool next year. I know the two from my grade, and I've seen the other ones around school. One kid from another school is my friend YaYa's cousin. But it's really cool, we went the the ICU and OR rooms today, learned a lot too, and tomorrow we are going to draw our blood and c what type we are. I forgot mine, so we'll c tomorrow. O ya and I intubated a life-like dummy today--flawlessly!! ehehehe. It was fun. I just got back from Aunt Bea's house up the street, Babyclone thought we had left her home alone, cuz she sent mom this IM:

BabyClone says: mom!it's mara! I think everybody left to go see aunt be
BabyClone says: mommy!
JMom says: everyone? they wouldn't leave you!
BabyClone says: I cant find asi brellie or daddy!and I saw asi and daddy and brellie leave!
JMom says: they did? maybe they are just outside
BabyClone says: I saw them walking down the driveway!
JMom says: well, just stay put...and don't open the door
JMom says: I'm coming home now
BabyClone says: okay and paul called
JMom says: ok, don't tell anyone you're home by yourself
BabyClone says: it was for dad
BabyClone says: ok
JMom says: ok, am coming now

LMAO we didn't really leave her alone, dad was in the back the whole time. hehehe.

Posted at 5:37 PM |

Saturday, July 08, 2006
I'm With You-Avril Lavigne

I'm Standing on a bridge
I'm waitin in the dark
I thought that you'd be here by now
There's nothing but the rain
No footsteps on the ground
I'm listening but there's no sound

Isn't anyone tryin to find me?
Won't someone please take me home
It's a damn cold night
Trying to figure out this life
Wont you take me by the hand
take me somewhere new
I don't know who you are
but I'm, I'm with you

I'm looking for a place
searching for a face
is there anybody here i know
cause nothings going right
and everythings a mess
and no one likes to be alone

Isn't anyone trying to find me?
Won't someone come take me home
It's a damn cold night

Trying to figure out this life
Wont you take me by the hand
take me somewhere new
I don't know who you are
but I'm, I'm with you

oh why is everything so confusing
maybe I'm just out of my mind
yea yea yea

It's a damn cold night
Trying to figure out this life
Wont you take me by the hand
take me somewhere new
I don't know who you are
but I'm, I'm with you

Take me by the hand
take me somewhere new
I don't know who you are
but I'm, I'm with you
I'm with you

Take me by the hand
take me somewhere new
I don't know who you are
but I'm, I'm with you
I'm with you
I'm with you...

Posted at 8:22 PM |

Monday, July 03, 2006
Sweet Treats

MM today was just boring, we've pretty much finished spackling our wall, it doesn't take but maybe... 20 min. but Asi hasn't done her part, and dad said we have to do the ceiling, and the other walls too. So it might be a while till we paint because we have to move some furniture, and I can't

do it all by myself, but I'm the only one ready to do it so far. So we'll see what happens this week. Tomorrow we are going to Cary for 4th of July Celebration, I'll post pictures. But today we just lazy'd about, I made a mini banana split and an iced coffee today, pretty much all I ate until dinner(fish sticks!). Then when mum got home we went to Costco and grocery store. So dats pretty much it, I keep repainting my nails and my thumbs are a messssss!!! cya!


Posted at 10:21 PM |



Name: Ambie, Jade, Brella
Home: D-town, NC
BDay: 03.30.1993
F.Color: P!nk
F.Food: Ice Cream Cones
F.Song: Too Much!!


This Layout Made By B.Ambie (
blog
,
cutesite
)