If you want a layout like this, please visit: Electric Fuzzy
Or email B.Ambie at digitalturtle101@gmail.com
Thanks, and please do not take this layout by viewing source.

Music:

Friday, September 29, 2006

URGENT NEWS AGAIN!
I think that if I don't get hosted, I won't be a cute site anymore. :( I just don't have the time to make my stuff perfect, and I don't have the time to do them period, so expect this to be reverted to a plain ole blog very soon... this weekend soon. Unless I seriously change my mind. Doubt it, I will probably just move my content to another location for anyone who desperately wants it. :( see ya.
Posted at
8:34 PM
|

BFFFs


[Time: 17:48]
[Listening 2: Sheryl Crow "My Favorite Mistake"]
[Eating/Drinking: Wawa]
[Wearing: Shorts, black tank]
[itinerary: nuffin]

Hey ya'll well I for some reason am really looking forward to Christmas, especially since we will be in the Philippines for it! eek! I hope I can send email, blog, and call my friends if I get lucky!! I can't believe it's been less than a year since 7th Grade Christmas. That time seems like a whole other life to me. A time of xangas, and stalkers! yikes! But it was also a cool time with my friends. Ahhh, it's so sad we don't see eachother, or act like we used too. :( it's really sad how those kinds of things happen, even when you're still in the same school!! I really wish we could all go back to the beginning of 7th grade, when we were all bfffs, even with all the drama. Actually the drama was something I liked, and I know they all liked too, don't deny it, drama keeps it all fresh. :D The Pep Rally was today, it was purty cool, but mom came and got me early before it was over, and I was playing in band, and doing our SGA stuff too. SGA got to get called out like athletes, where we get in a line and then step up and everyone cheers for you. It was cool. I didn't get a loud cheer like some of the kids but it was better than some. ;D But anyways. I m gonna go coz I forgot what some o this post was sposed to be about, enjoy my ugly christmas tree that I made in 5 mins. I might add it to the goodies sec. not sure haha! :)


This post dedicated to my BFFFs:
Bfff.G= grits, colleen
Bfff.F= falafel, eire
Bfff.N= newspapers, jordan
I wuv you guys!!

Posted at 4:41 PM |

Thursday, September 28, 2006

[Time: 20:11]
[Listening 2: Reese Witherspoon "Jukebox Blues"]
[Eating/Drinking: Absotutley nuffin!! :( Busy bee]
[Wearing: Shorts N Tank]
[itinerary: Watch Greys, Ugly Betty, etc.]

Hey ya'll swoosh I recently finished all of my homework, I decided to go ahead and do my Advanced Science homework so I wouldn't have to worry about it over the weekend. It ended up being like 3 pages long. Luckily I typed it, actually more like copy/pasted. But it still took a long time, it was a research paper on different chemical substances etc. But anyways, I've been messing with my Radio.Blog.Club stuff. I lurve that thing. I'll prolly put it up here soon. OMG I am way to sidetracked to fix stuff on my template, sorry I didn't fix all your links yet Dani!!!
Posted at 7:17 PM |

Wednesday, September 27, 2006
Blang Blang Ya'll

[Time: 19:00]
[Listening 2: NONE
[Eating/Drinking: Pringles and Wawa]
[Wearing: Shorts n Tank]
[itinerary: Write a conclusion for Essay, watch OTH]

Wellsa, today was Bling Bling day at school, so everyone had to go all out on their jewelry, surprisingly, not many people did. I went to the Dollar Tree yesterday to look for some bling but they didn't have any except for some Christmas tree decorations. Eire and I both went and got some so we were both dressed like blingy christmas trees. haha. And it just so happened that my wonderful affie Ashlee gave me a blingafied gift!! hehehe. :) So thanks Ashh ya'll go check out her site!! But anyhoo, I'm typing while trying to think of a pic I could post real quick. Might just edit one in if I take one, later. But anyhoo, my momma is makin me get off real quick and go wash dishies. so ttyl!!!!
Posted at 6:03 PM |

Friday, September 22, 2006

Updates:

URGENT NEWS!!
Hey all, well I've got some important news you probably want to hear, I'm changing my site, it will no longer be a cutesite. Instead I will move the cutesite to my other site, kawaiicutey. And this will be just my blog! :) but now worries, Bambie-bo-Bambie IS NOT CLOSING!!. It will just be under a different address!! I will probably do the move tomorrow, after I alert all my affies, and directories officially. But ya I think my mom will be happy to know this. Idk if I will still use my own templates or not, but we'll see about all that.

Anyways, back to normal real life stuff. I am so glad it's Friday, this week has really drained me for some reason. And also, tomorrow is the first day of fall!! Fall is my FAVORITE season. I really like cooler weather here in NC better than the hott muggy one. I like to see the leaves, and the air is always so nice and... crisp I guess would be the word to describe it, but for some reason, I don't really like that word. Hmm my tummy hurts a little cuz I at some chips, a soda and an ice cream bar. I was starving this afternoon, and got a bit to greedy. What was I thinking. :P way too gross. to even think about. but anyhoo, I don't think we will be doing anything this weekend. Which is making me literally sick to my stomach right now because I really need to be standing up right now, and I hate being cooped up in the house. It makes me feel grundgy. :P but anyways, this is way toooo long again so ttyl.
Posted at 5:33 PM |

Thursday, September 21, 2006

[Time: 16:32]
[Listening 2: Avril Lavigne "Freak Out"]
[Eating/Drinking: Halls Minty Cough Drop]
[Wearing: Shorts, pinkGrapefruit colored v-neck]
[itinerary: HoMeWoRk!!]

Well I feel a lot better today. I'm reading Squashed by Joan Bauer for my Language arts project. I was gonna just use Pretties, but it's too long, so I'll put off reading it for a while. Plus I LURVE Joan Bauer too, she reminds me of Sarah Dessen, or at least, her books are just as good :) So anyways, I'm not working on anything for the site at the moment. School's too busy. I'm putting of the work right now, I'm too lazy to do it. Next week is our spirit week. I have to start planning what to wear, because we HAVE to participate, being in SGA or else we get a 0 for the day in that class. But anyways, my throat and nasal passages are freezing from this coughdrop sheesh! I'm so tired. And hungry. I'm glad tomorrow is FRIDAY!! But I'm glad today is THURSDAY!!! BECAUSE GREYS ANATOMY COMES ON TONIGHT!!! or at least... it BETTER, because other wise I will have gotten my hopes up for nothing. And then I'll have to wait until next week for all the premieres, like Gilmore Girls and One Tree Hill, which should more than tide me over until Lost, :) yeah I watch too much TV. I love those shows but I miss em a lot because of school stuff etc. On Wed. I am going to the the Football game, I really want to go to the VBall and Soccer games too. But I'll figure out when they are. Monday is our school's ChikfilA night. I'm not sure if we will go yet. I want to if my friends are. :)
Posted at 3:37 PM |

Tuesday, September 19, 2006

[Time: 19:55
[Listening 2: None]
[Eating/Drinking: Cranberry Juice]
[Wearing: shorts and white cami]
[itinerary: sleep, eat soup]

Helloo, I'm just sitting around, cuz I still don't feel to good. But mom is making us some soup, but my nose is all runny, and The Clone is covering my eyes to see if I can type well with them closed, and I really can haha. but I am seeping out snot as we speek, and now she is disgusted and replaced her hand by putting her moo moo over my head. hehe. well that made her leave. No updates right now, pretty busy at school I started doing the AM PA today, but it's a small job. I also got to do the longer PM PA cuz Mr. Presidente was sick, I am too but I took a cough drop and an altoid before I went to momentarily clear up my conjestione'!! But all in all today was bombdigity. Me an Dee r all alone at cariders cuz everyone is doing a sport or in afterschool. :( Dee does a sport too, but she does gymnastics, afta school. But anyways, I'm just rambling and I really gotta go blow my nose. BTW I got Pretties, it's so good. :) Asi and Mara got a Fruits Basket manga, but since they are so expensive, mom only let them get one, and they got a "Witch" book(#8). But ttyl!!!
Posted at 7:01 PM |

Sunday, September 17, 2006

[Time: 13:41]
[Listening 2: nuthin]
[Eating/Drinking: Taquitos/Cranberry Juice]
[Wearing: Jeans Grey Tee & Blue Chrome Nail Polish]
[itinerary: Go to WalMart and B&N]

K well today I am sick, but I took a shower and drank a lot of OJ and Cranberry Juice, so I'm feeling a LOT better. We have to go to Walmart to buy sum stuff, and then my sisters want to buy some new manga, so I am gonna get my next book by Scott Westerfeld (Pretties) I think I posted about this b4...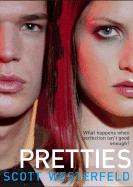 But ya, I'll talk to ya later, mum and dad said we would be leaving soon, and that was an hour ago. Sheesh. :P bye.

Recent Updates: New Template, featuring Frostee the Cubey, and a cute little cloud. I'm quite fond of this lil layout. :3 I might actually keep it around this time. Also, 2 new cubeys have wandered into our little adoption center as well. You might be interested in checking them out. A limited edition Edy's Ice Cream has been added to the pixel gallery, along with a ILMyAffies TShirt and a mini cubey for your toybox. And of course with every new template, an old one is archived into our Past Lay Gallery, so go there to see what I had to say bout the last few. :)
Posted at 12:46 PM |

Friday, September 15, 2006

[Time: 20:51]
[Listening 2: SisAsi "On The Piano" haha]
[Eating/Drinking: half a philchees/gross soda]
[Wearing: Duke Shorts n a tank]
[itinerary: Watch sum TV and go 2 sleep]

What's up peeps? I am so tired, I almost didn't get on the PC but I wanted to check what's on TV. I need to go shopping soooo bad. It's so weird when you think you have clothes, cuz it seems like you JUST went shopping, but then you find yourself with nothing reasonable to wear. Nothing fits your mood, the weather, or your bod for that matter. But anyhoo, school elections were yesterday and then the results were today, I was running for prez and lost. Everyone was surprised at the guy who won, I hate it when a guy wins that has no reason to be president, because he's not qualified, and people did it just to be funny or something, my school though was following the example of the 8th graders before us, who voted a guy like him, who's always getting in trouble etc. I hate it. I was prez in 5th grade, and I really wanted to do it again, so I could actually DO something for the school, but now I'll just be doing it behind the scenes. :P anyhoo, I know you don't want to read this long post so I'll wrap it up. So many tests already, but they are pretty easy. I got a Geometry test back today, I got an 89, lower than I usually get (A's!!!!) but I don't really mind cos' it's the first test, and it's a 10th grade class. But w/e. Hopefully I will go to the mall with my peeps Deandra and Eire. I luv those luffly ladies. (Say that 5 times fast!) But ttyl.
-B
Posted at 7:57 PM |

Saturday, September 09, 2006

[Time: 14:30]
[Listening 2: nothing]
[Eating/Drinking: water]
[Wearing: same]
[itinerary: same]

hey ya'll I just wanted to make a new post so I could see if it uploads to my freewebs.

I'm trying it out to see if I can make my site better :)
so if you want to stop by just go here.
Posted at 1:35 PM |



[Time: 09:59]
[Listening 2: Sat morn cartoons]
[Eating/Drinking: nothing, me hungi]
[Wearing: black tank n shorts]
[itinerary: sit on my butt]

Well sorry I've been sooo busy with school. Especially since I missed school friday, I'm still not caught up with my make-up work. My Geometry teacher gave our class extra homework since we had monday off, and there's no way I can just finish it all in one afternoon. Now as you can see there's a few messups on my page cuz I've added quite a few things w/o listing them under updates, but it's pretty much just the new adoptables, and the layout and 2 new avvies. There might be some other stuff but my mind isn't working yet. Anyhoo, next week we are giving speeches for SGA campaigns and the day after that we're voting. It should be cool. o and yesterday they kicked off the fundraiser. but I don't think I'll buy much, I hope we get to do cookie dough fundraisers, more people want to buy cookie dough than all that overpriced stuff in the catalogues. But anyways, I'll ttyl coz I have to do my homework soon 2. bye!!

o btw you should check out this cool website with pix of the earth:

http://home.att.net/~hideaway_fun/442/planet.htm
Posted at 9:02 AM |

Friday, September 01, 2006

[Time: 23:41]
[Listening 2: TV]
[Eating/Drinking: Water]
[Wearing: green cami]
[itinerary: sleep]

Hey ya'll well today we stayed home from school cuz the hurricane was spinnin thru and dad didn't want to have to worry about it all. :) so we r gonna get a 4 day weekend. ;D man there are so many awsum sales, I really wanna go to my faavorite store, Charlotte Russe cuz they have like tees for $5 and jeans for $10 dollars. anyhoo I'm bloggin from my mom's laptop she borrowed from work, and watchin Malcolm in the Middle with Dad and the Clone. Now about my site, I'm really working on making it better. I'm trying to make better pixels and scribbles, but now that school's started it's really hard to do stuff, I really need to make a new template because I'm tired of this one already. ha, and I really want a cleaner cut, and bigger layout. but we'll see how all that goes, I get a limited time on our main pc cuz of my sisters and dad, and school. I'd use my laptop but it doesn't have a good photoshop, and it goes so slow sometimes I hate it, but I might try tomorrow if we don't go anywhere. but we'll see, I could blog like this forEVER but I know you dont want to be reading it all so ttyl!!!!!! Cross your fingers for me to go shopping haha! Leave a comment byes.
Posted at 10:46 PM |



Name: Ambie, Jade, Brella
Home: D-town, NC
BDay: 03.30.1993
F.Color: P!nk
F.Food: Ice Cream Cones
F.Song: Too Much!!


This Layout Made By B.Ambie (
blog
,
cutesite
)