If you want a layout like this, please visit: Electric Fuzzy
Or email B.Ambie at digitalturtle101@gmail.com
Thanks, and please do not take this layout by viewing source.

Music:

Sunday, January 28, 2007


[Time: 21:48]
[Listening 2: TV "The Apprentice"]
[Eating/Drinking: Hamburgers/Coke]
[Wearing: SHoRts/Pink Rib Tank]
[itinerary: Take shower n SLEEP!]
Ok so it's getting close to my beddybye time so I'm gonna make this quick. I'm working on new layouts. I was gonna use them for my cutesite, but one is extra sexy and I might use it here instead. So yay. Uhhh what else. I'm so tired. O this picture ova here that I made, is an ad for my cutesite ha.
I miss back when people had xanga last year!! ARG! I liked it. I still have one, just coz I never deleted it. Anyways. I've been trying to finish my science project.
And I'm not making much project. It's my number one goal to make it halfway done by Friday, so then I can finish it over the weekend, and just touch it up and make my board over the following week. I am praying to god that my teachers don't give me any homework. PLEASE!!!! I hope hope hope they don't. Agh. I gotta go to sleep on time so I'm not so tired. I'm tired a lot lately. But oh well, I just have a lot on my mind, and it's hard to feel organized and relaxed in my room. Guh. I need a nice desk. I need to paint my room and have it separated. GAAAAAH. I'm just making weird noises. But I gotta go take a shower and see if Asi washed any dishes. That's stressing me too. :P
Labels: school, sites, tired, weekends, winter
Posted at
9:47 PM
|
Tuesday, January 09, 2007
Someday I'll Fly Away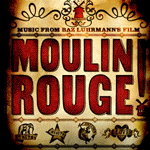 [Time: 00:00]
[Listening 2: Beatles "Hey Jude"]
[Eating/Drinking: Every leftover in the fridge/pepsi]
[Wearing: New Jeans, and shrug from Santee and Antie S's rib tank]
[itinerary: PACK!]

Hey guys! Can't believe I haven't posted since I got back from the Philippines! Today I just finished downloading some of Antie's awesome CDs (Beatles, Moulin Rouge, and Motown Hits) on to my MP3 Player. We had 2 nights worth of Chinese food in Antie's fridge and 2 slices of pizza from our many take out expeditions. So we heated EVERYTHING up for breakfasst (eaten at noon since thats when we got up!) and ate as much as possible then threw the rest out. Now I'm just listening to the music I downloaded. In a little while we'll go to my grandma's house (her, lola and pop are still in the ph.) to pack and hangout, and make a tito's taco run for dinner. ;) Mann I love it here. Yesterday we went out at 1:30 to go downtown and shop at santee. I love it downtown. I love shopping!! I'm way to hopped up on expired starbucks coffee in a can to type well or to my normal extent! so I'm just sending you my excited loving vibe so you can understand how excited I am, and how I'm freeking out because I'm goin back to NC tomorrow, and have a lot to do and I'm dreading it somewhat! But I g2g and hopefully will type more later! bye!!!

<3333333
Posted at 6:11 PM |



Name: Ambie, Jade, Brella
Home: D-town, NC
BDay: 03.30.1993
F.Color: P!nk
F.Food: Ice Cream Cones
F.Song: Too Much!!


This Layout Made By B.Ambie (
blog
,
cutesite
)