Sunday, August 19, 2007
Back Home Once More

[Time: 22:45]
[Listening 2: Avril Lavigne "Mobile"]
[Eating/Drinking: Taco, coke]
[Wearing: blue rib tank, hawaiian blue print skort]
[itinerary: design dad's webpage]
heya guys! well I just got home last night, and omg my bffs Eire and Colleen came to meet me at the airport! hahaha it was like 1 am cuz our flight got delayed a little in Atlanta, not totally sure why. Anyways, today I stayed in and unpacked and organized all my stuff, my room is lookin good especially since I got some organizers in CA and dad gave me this super funky cute desk! :) So happy. I can't wait to paint the room, fix up the desk and do some other stuff, I sorta wanna buy some little pieces of furniture to finish up my side of the room, or maybe just some oversized pillows. idk yet. I sorta wanna find some way to get rid of that drawer set, or find some other way to use it better. I'm not sure yet! anyways, I'll ttyl, I'm gonna be doing some more stuff with my room tomorrow including cleaning up some kiddie clothes hanging in my big closet. TTYL! <33
Labels: chores, cleaning, friends, funn, omg, rants, sites, summer, tired, updates, vacations
Posted at
9:44 PM
|


Thursday, August 09, 2007
Hiya

[Time: 12:14]
[Listening 2: TV]
[Eating/Drinking: apple juice and grapes]
[Wearing: yellow top, jeans, green tank]
[itinerary: go to grandma's]

hiya guys! well it's thursday, that means tomorrow i get to go shopping at santee! :D I'm so excited. also our mama gets here tomorrow night. i've been at auntie o's for the majority of the week, we went to the imax and the museum, and yesterday we went to Fry's electronics to check out this $50 mp4 player, of course i'm not gonna be spending myyy money, but i might buy this 2gb flash drive for $19 i had to get a raincheck though. anyways just goin over to grandma's today, ttyl!!

happy birthday mama! (aug 8 07)

Labels: bored, funn, movies, rants, summer, updates, vacations


Posted at 2:14 PM |

Wednesday, August 01, 2007
Summer Stuff...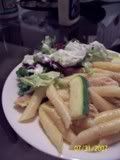 [Time: 22:24]
[Listening 2: the dripps of a portable a/c]
[Eating/Drinking: pasta, salad, water]
[Wearing: black skort, brown tanktop]
[itinerary: shower!!]

Hiya Guys! I'm in Cali, we had a weeird day. First around 4:30 the toilet started FLOODING it just wouldn't stop!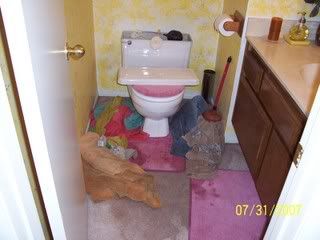 We tried to soak up as much of the damage as possible but then it started seeping into the kitchen,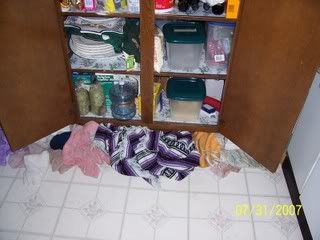 we were all panicking, then I go downstairs to the garage and the pipe is leaking and the water from upstairs is going through the ceiling.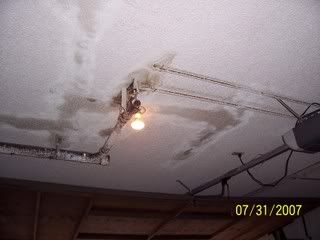 I was supposed to start cooking around 5 so the food would be ready when Auntie Sherry came home but since all that happened she said to wait until she came home before we used the water again. Then she had to pull up the carpet in the bathroom cuz it was all soaked through, and she hated having carpet in the bathroom of all places anyway.

So eventually I got to work and made this lovely meal (you can find a version of the recipe here):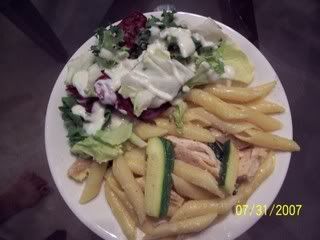 Then we went and got Auntie's car from across the street since she didn't want to park it in the garage till a plumber fixed the pipe, and the little light said she needed to get it serviced. Not a great day for auntie's stuff. So it was this whole thing today, and I really need a shower, it's soo hot and I had to kneel down in that toilet water to try and get it to stop. Argh. Here's some photos from our trip to woodland(etc) though: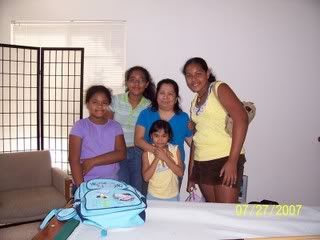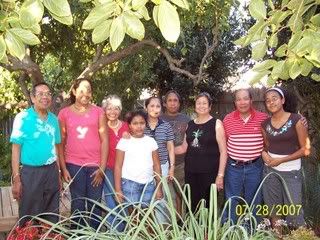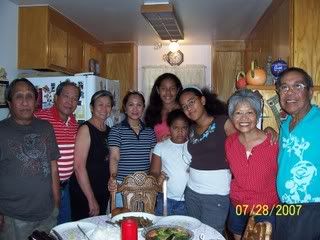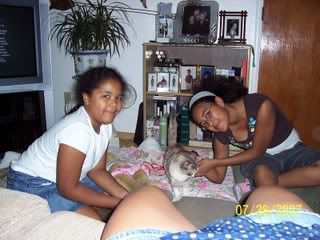 Oh and here's a cute picture I found from earlier this year: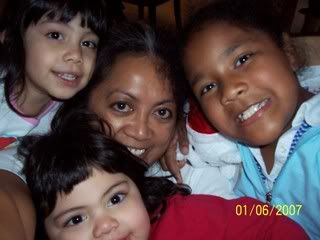 :) that's my summer!! ttyl!

Labels: chores, funn, omg, rants, summer, tired, updates, vacations


Posted at 12:23 AM |



Name: Ambie, Jade, Brella
Home: D-town, NC
BDay: 03.30.1993
F.Color: P!nk
F.Food: Ice Cream Cones
F.Song: Too Much!!


This Layout Made By B.Ambie (
blog
,
cutesite
)